If you're like most drivers, you don't have a huge stash of cash saved up to cover unexpected car repairs. Fortunately, there are ways to get the cash you need without breaking the bank.
One way is to shop around for a better deal on your next repair bill. Another is to ask about payment plans or financing from a dealership or repair shop.
Ask for a Written Estimate
One of the most important things you can do when getting car repairs is to ask for a written estimate. Whether you get it in person or over the phone, a written estimate will give you peace of mind and protect your interests.
Estimates also help to establish trust with potential clients. They provide them with the information they need to decide whether or not you're the right fit for their needs.
When preparing an estimate, be sure to follow a number of best practices that will ensure you have a professional and accurate document. A good estimate should include a detailed breakdown of labor costs, materials needed, and miscellaneous items like shop supplies.
It should also clearly state your payment terms after the job is complete. This will prevent any disputes from arising later on.
Make sure the estimate includes all expected costs, including taxes. This will make it easier for your client to understand how much the job is going to cost them, and they'll be less likely to fudge the numbers.
Lastly, make sure the estimate includes all necessary procedures and operations that are required by law or are commonly performed in your industry. This will help your customer understand what they're paying for and give them the confidence to use your business again in the future.
A lot of auto mechanics will tack on extra charges that aren't necessary for the repair they are performing. These extras can include things like hazardous waste disposal fees, disposal of dirty rags, and other items that aren't necessary to complete the repair.
If you notice any of these extras, be sure to ask your mechanic why they are included in the estimate. If they aren't willing to explain why these extras are necessary for the work they are doing, it may be time to move on and find someone else to do the work.
Having a written estimate will ensure that you and your mechanic can discuss any problems that arise, should they occur. A written estimate also provides proof in the event that a dispute arises. Moreover, it is an easy way to compare estimates from different shops.
Shop Around
One of the best ways to save money on car repairs is to shop around for quotes from local mechanics. This is especially true if you live in an area where the competition is stiff.
Aside from cost, it's important to choose a repair shop that can match your specifications with quality parts and expert workmanship. A shoddy job could lead to costly repeat repairs or worse, a fender bender down the road.
While shopping around, be sure to ask about warranties on parts and labor. This will make a big difference when it comes time to replace your vehicle.
You should also take the time to learn about your car's history. This will help you spot a potential problem before it becomes an expensive repair bill.
Another way to save money on car repairs is to find out if the shop allows you to bring your own parts in. This can save you a trip to the store for expensive OEM parts.
There are many other tidbits to know about your ride, from finding the right car insurance provider to knowing the best route to take when getting a tune up. For the most part, shopping around should be a breeze.
The biggest challenge is narrowing down your options, which will be a daunting task when you consider the number of mechanics in your area. The most effective strategy is to pick the first shop that you feel comfortable with, but don't hesitate to make the effort to shop around. The internet is a great place to start. If you're looking for a specific service like Brake Repair in Sunrise FL, we recommend starting with Sunrise Auto Repairs.
Ask for a Quote from the Competition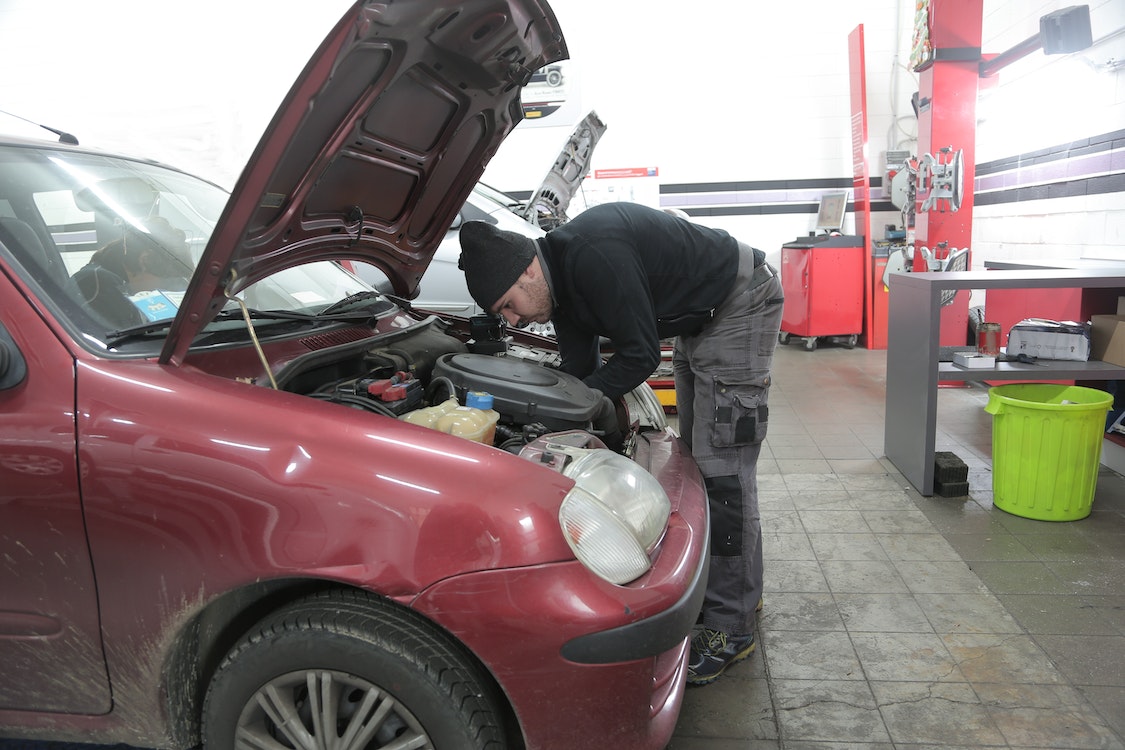 When it comes to getting your car repaired, the best way to get the best deal is to shop around and ask for quotes. Whether you are looking to get your oil changed, tires replaced or your battery checked, it is important to do some research before you go with a particular car repair shop.
A quote is an honest estimate of how much it will cost you to get the work done. It also gives you an idea of what to expect in terms of quality and timeframes, and is a good opportunity to check with the shop about their warranty policies.
Many shops will offer financing or payment plans, so it is important to consider these options if you can't afford to pay for your repairs right away. However, be careful not to fall into the trap of a high interest rate that can make the whole bill more expensive than it needs to be.
If you do decide to use a loan or payment plan for your car repair, it is also important to be aware of any fees and interest charges that may apply. It is also a good idea to look into low-income grants or assistance programs, so you can make sure that your repairs won't leave you struggling financially afterward.
In addition, it is a good idea to be sure that you will be able to complete the work on time and that there are no hidden costs. For example, if you are required to return to the shop to pick up the repaired vehicle, it is vital that the shop provides you with a detailed invoice listing every item they replace, and the price for each.
It is also important to be sure that you are satisfied with the results of the work that you have had done. For example, if you are unhappy with the quality of the workmanship or the overall experience of the shop, it is essential to speak with the manager before you pay for any work.
Don't Be Afraid to Negotiate
It's hard to argue that negotiating is not for the faint of heart, but there are a few ways you can make the experience less stressful. For starters, don't be afraid to take the lead in a discussion of your vehicle's needs and wants. This will allow you to put your best foot forward and negotiate for the best possible price.
It may be a bit difficult to make the dealer or mechanic feel like you're the one negotiating your deal, but once you do, the rewards will be well worth it. For instance, you might find that your insurer is willing to offer a discount if you can prove that the repair estimates are too high.
You'll also want to make sure you don't miss the best deal for your specific needs. You can do this by educating yourself about what is important to you and putting the time and effort into shopping around. This will help you save money and stress in the long run, which is a win-win situation for everyone involved!
You may also like this