If you are a plant manager or safety engineer, you probably already know that safety is one of the highest priorities. Most plants have safety committees that develop solutions to common safety problems and evaluate metrics to see which are effective. A major challenge facing processing, oil refinery, power, and chemical plants is high turnover, especially when it comes to the number of new employees. Regardless of industry, safety training and education is an ongoing issue, so simplifying the assembly process can have important safety implications.
Single or Double Ferrule Instrument
Single or double ferrule instrument pipe fitting options differ in size, design, and cost, making them both excellent choices. Often, they are used to connect straight sections of pipe and familiarize users with sizes that are unlike their own. Single and double ferrule versions of these fittings both function, in the same way, regulating fluid flow. Single ferrules are more convenient to use and can reduce the number of fittings required by up to 50%.
A major difference between single and double ferrule instrument pipe fittings lies in the lubrication method used on the inside threads. Single ferrules are more commonly lubricated with Molybdenum disulfide (Moly), a material that is known for its superior temperature and corrosion resistance. Double ferrule nuts are generally plated with silver. Whether you choose single or double ferrule instrument pipe fittings, it is important to understand how they work and which ones are more appropriate for your application.
Single or double ferrule instrument pipe fitting types are designed to fit both flared and non-flared tubing. A single-ferrule instrument pipe fitting has a lone ferrule that serves two purposes: it creates a seal and holds the tubing in place. Double-ferrule instrument pipe fittings have a front and rear ferrule that serve similar functions. A front ferrule provides the seal while the rear ferrule provides the rest of the connection.
Tapered Thread Pipe Fittings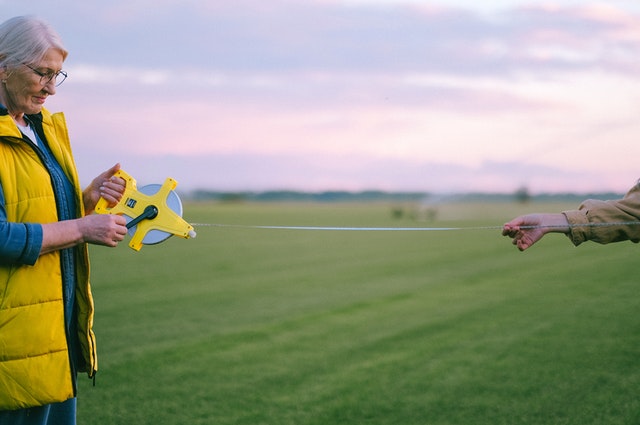 If you're looking for the best pipe fittings for instrumentation, you'll find that the ISO standard is an excellent choice. These fittings, which are similar in appearance to NPT threads, are designed to seal on adjacent surfaces instead of the thread itself. The male thread is milled with a tapered undercut, while the parallel female thread is flat, allowing for an internal seal. ISO taper pipe fittings are available in both metric and imperial sizing, and pressure ratings are in accordance with the piping code ASME B31.1 or refinery code ASME B31.1.
As with other types of pipe fittings, proper installation is imperative to avoid leaks. Thread sealants are used to keep joints in good condition and ensure a tight fit. Plastics are different from metals, so over-tightening can adversely affect joint function. Consequently, plastic pipe threads are prone to creep, which is the continued extension of a plastic part under a continuous load.
NPT and BSPT threads are the most common types of pipe fittings for instrumentation. NPT and BSPT threads are the same lengths, so a tapered-thread pipe fitting can fit snugly without a leak. NPTF threads require no sealant, so they are often called "dry seal" or "non-threaded." ANPT pipe threads are similar to NPT but are of higher quality.
Ring-type Joint Flanges
RTJ flanges are used for high-pressure, high-temperature applications. They feature grooves cut into their faces, which seat ring gaskets. When bolts are tightened, the gasket deforms, making intimate contact inside the grooves. As a result, the ring seals tightly against the metal of the flange, creating a secure, leak-tight connection. Some RTJ flanges have a raised face, which can provide additional integrity during vibration or overtightening. They are easy to install and disassemble, and are available in sizes from ASME B16.5 to 24".
Flanges are rated according to pressure and temperature. Different materials and temperatures can withstand different pressure levels. A 150-pound flange is not recommended for use above 400 degrees Fahrenheit. As the temperature rises, so does its pressure rating. Therefore, it's important to choose the right flange for the application at hand. To find a flange for instrument pipe fittings, read ASME B16.5 and the specifications that are included in the flange.
In addition to the Ring-type Joint (RTJ), flanges can be threaded or screwed. A screwed flange is screwed onto a pipe with a matching male thread. Threaded flanges are relatively cheap, but are not appropriate for high-pressure or high-temperature applications. Socket-weld flanges are a popular choice for instrument pipe fittings. They are suitable for a variety of applications, and the cost of the flange and fabrication is moderate.
Stainless Steel Grade 316
If you're a manufacturer, it's important to make sure that you're using high-quality stainless steel Grade 316 instrument pipe fittings. These tubes are available in a variety of sizes and designs and can be interchanged with fittings used in instrumentation. These tube fittings are available in alloy 400, C-276, brass, and carbon steel. Find your nearest SSP distributor to order high-quality instrument pipe fittings that adhere to ASTM A242 standards.
Stainless steel 316 Tubing comes in various shapes and can be drawn to the right size and then expanded. Designed to meet the needs of instrument pipe fittings, 316 tubing is free from flaws and provides unmatched service life. The fine-grain establishment of these instruments makes them extremely durable, and they are resistant to corrosion. This material is also capable of resisting temperature differences. You can track your purchase to the manufacturer or mill that made the fittings, and the manufacturers will be happy to provide you with a warranty.
Stainless steel Grade 316 instrument pipe fitting manufacturers are proud to offer a wide variety of instrument tubing and pipe fittings for every industry. From DIN 1.4401 tubing to UNS S31600 instrument pipe fittings, there's a stainless steel pipe fitting for your specific application. From a SS 316 Instrument Pipe Fittings Manufacturer to a Stainless Steel 316 Instrument Tube Supplier in Mumbai, there's no reason why you shouldn't be able to find exactly what you need.
ANSI Class Designations
As the name implies, the American National Standards Institute (ANSI) oversees the development of engineering standards for a wide variety of products, services, and systems. While the two organizations have different missions, they both strive for the same objective: quality. For example, ANSI is a nonprofit organization that sets standards for pipe fittings, while ASME is an association of government agencies and engineering professionals focused on establishing engineering standards for the U.S. market.
ANSI class designations for instrument pipe fittings describe the maximum pressure that a flange can withstand in the presence of specific pressure. For example, a 250# flange is designed to handle saturated steam at 250 PSI and piping service at 400 degrees Fahrenheit. As metallurgy improved, pressure ratings became increasingly higher. ANSI class designations still reflect the original "pound" rating, although the standard now uses a "tonnage" rating, similar to that of an American light truck. A "one-ton" truck is capable of hauling 2000 pounds of cargo.
ANSI class designations for instrument pipe fittings are used for instrumentation pipes and piping. The piping should be seamless, with a minimum pressure rating of 275 PSI. Flowmeter tubes and control valves must be flanged but should be welded on the instrumentation side. As the piping element is a system, gas-safety regulations require that flanges be seamless.
Applications
Various types of instrument pipe fittings are used in various applications. They come in different materials and features, including threads, flanges, and Teflon. In general, threaded pipe fittings are used in low to medium-pressure applications. However, there are some exceptions. In some cases, it may be necessary to use a welded-on flange in a high-pressure application.
Tubes and pipes are commonly associated with structural applications. The outside and inside diameters of pipes and tubes determine the type of fitting used. The inside and outside diameters of these pipes and fittings must be compatible for the specific application. If not, these systems may result in improper or incorrect operation. To avoid this problem, SSP has developed a guide of common types of instrument pipe fittings. The guide also lists their functions and usages.
Stainless steel instrument tubes are very elegant. They can be crafted to create perfect bends and square-terminated tubes. In addition, they can be laid side-by-side and parallel. When they cross, they are perpendicular. This can be accomplished by using a mandrel with a large circumference. Hand-bending requires skill and practice and the ability to make accurate consistent loops.
Different types of instrument pipe fittings have different applications. Depending on their materials and features, they can be made of stainless steel. Stainless steel 316 fittings benefit from a cast-coded system. They can also withstand elevated temperatures and harsh media. While the installation of instrument pipe fittings may seem straightforward, there are a number of considerations that need to be made before selecting one type over another. If a lower quality fitting is used, it may experience corrosion or deterioration after several years of use.
You may also like this