In case you thought that there's no way you can make your own wine from home, think again.
If someone on a wine farm can do it, then you probably can too, right? So, if you're pondering about making your very own wine, look no further. Thanks to technology, there are many different pieces of equipment, ingredients, recipes and supplies that are specially made for you to enjoy home-made wine.
Although intimidating to some, wine making kits all come with an instruction manual that will guide you from start to finish. Plus, with the following tips and tricks, you'll be just fine.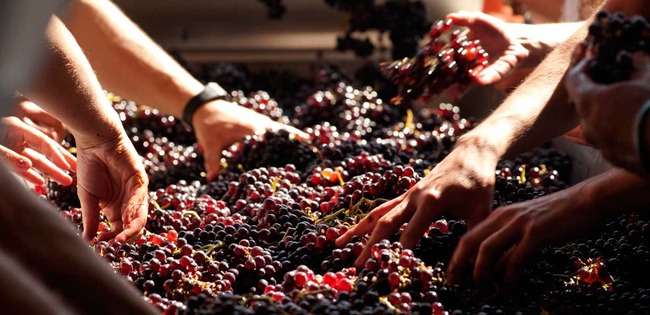 Ingredients
Before starting, you must ensure that you have all the necessary ingredients on hand. A wine recipe requires specific ingredients to make proper wine, so everything must be in place. If you miss one ingredient, the wine will not taste, nor look like wine.
Ingredient Requirements:
The following ingredients will allow you to make most wines.
Acid Blend
Yeast Nutrient
Pectic Enzyme
Tannin
Campden Tablets
Yeast
Depending on what type of wine you'd like to make, there will probably be one or two ingredients added, but the instructions will tell you if that's the case. If you're a beginner, it's best to stick to these ingredients first and learn the traditional wine-making recipe, before trying anything else.
Ingredients for Specific Wine
The following ingredients will allow you to switch up your regular wine recipe and will enable you to make more artisan-types of wines.
Calcium Carbonate
Lactose
Acid Reducing Crystals
Instant Anti-Foam
Ascorbic Acid
Acid Reducing Crystals
If you've never made wine before, the best route to go would be to use ingredient kits, which includes all the ingredients you need and directs you accordingly. It might be the best way to start making wine before you try to make it professionally. Most wine kits, sold at your favourite retailer, can make up to 6 gallons of wine.
Equipment Requirements
While it's important to add the right ingredients to your recipe, another thing that must be paid attention to is the equipment you'll need to make the wine.
You'll need several containers, hydrometers, jugs, brushes, as well as hoses to name a few.
That's why it's also best to purchase a starter kit, as these all have the proper equipment needed to make wine.
If you can't find a proper food retail outlet that sells wine kits, you can search for them online. Depending on your country and region, you might either find a lot of companies selling them locally, in places like Europe and the U.S. If not, then perhaps you'd have to ship them to a country that isn't known for its wine. Nevertheless, making your very own wine is quite a journey and once done, very worth it.
You may also like this