Choosing the right roofing contractor is crucial for the long-term success of a roof system. A new roof is a major investment in your home, and ensuring that the contractor you choose has experience with the type of job you have requires patience and research.
Fortunately, there are 6 Tips to Choosing the Right Roofing Contractor that will help you vet contractors and choose the best one for your project.
1. Experience
There's no denying that experience matters when it comes to a high-quality roofing project. If you want a new roof that will last for years to come, make sure you hire a contractor who has years of experience installing roofs like yours. They should be familiar with the types of roofing materials you use, how to install them correctly and how to install them in a way that protects your home from damage.
It's also important to check a contractor's license and insurance to ensure they are in good standing with their state. Many contractors do not have the proper permits and licenses to work on your roof, which can put you at risk for lawsuits or injuries.
Local referrals are another great way to avoid scams or issues when hiring a roofing contractor. They are more familiar with local laws and regulations, have a network of area crews and suppliers, and are less likely to try to take advantage of you.
If you're unsure about the roofing company you want to hire, consider getting a free inspection and estimate. That way, you can get a better feel for the quality of their work and ask all the questions that matter to you.
Finally, don't forget to ask for references and testimonials from previous clients. Reputable roofing companies will be more than happy to give you the contact information of their previous customers, as well as photos and locations of completed jobs.
2. Reputation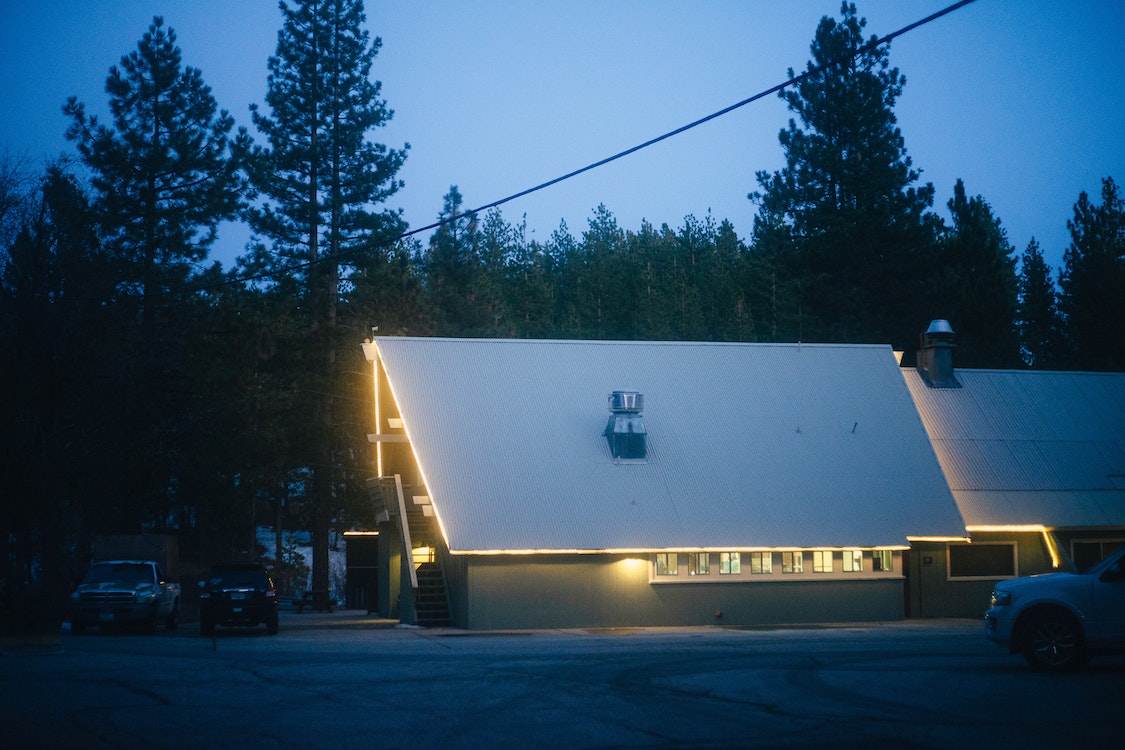 One of the most important things to consider when hiring a roofing contractor is their reputation. This can be done by asking friends and family for recommendations, reading reviews online, or checking out a contractor's portfolio.
Reputation is important because it is a product of belief, which can be a powerful force in business. People who believe a company is trustworthy are more likely to choose them over competitors.
A positive reputation can also mean a better customer experience. Ask the roofer what their guarantee and warranty policies are so you can get an idea of how well they take care of their customers.
The best way to find out is to read customer reviews on their website or on review sites like Yelp! Be careful, though; some contractors are known to fake or buy reviews.
It's a good idea to also check out the materials the roofer is using, too. A reputable roofer should use high-quality, reliable shingles to protect your home from the elements.
A reputable roofing contractor will also make sure your roof is installed properly, so you can enjoy the benefits of a new, more weather-proof roof for years to come. This includes installing the right type of shingles, ensuring your roof is leak-proof, and repairing any damage that may have occurred during the installation process. This will help you ensure your investment is a good one.
3. Insurance
Before hiring a roofing contractor, you should check their insurance coverage. This will help you choose the right one for your needs. It will also protect you from financial losses if the contractor is sued.
A good roofer should carry general liability and workers' compensation insurance to cover injuries to others. This type of insurance is required in many US states, so it's crucial to verify that the roofing contractor you hire has this coverage.
The best way to find out if a contractor has this insurance is by asking for proof of it. You can also read online reviews and get references from their past customers.
You should also ask about their equipment protection and work performance bond policies. This will help you determine if the contractor will complete the project according to specifications or if they will be held responsible for shoddy workmanship if the job goes wrong.
The roofer's insurance should include coverage for tools and machinery used in the construction industry. This coverage will help you repair or replace them if they are damaged or stolen. In addition, it will cover damages to your rented vehicles used for business purposes.
4. License
Choosing the right roofing contractor is critical to the success of your home improvement project. You'll want to be sure you choose a company with a good reputation and a history of doing a high quality job. It's easy to see how accomplished Mission Viejo roofing companies are through a simple Google search.
You'll also want to ensure that they are properly licensed in the state where they operate and have the proper training and experience. You can check this information through your state's department of professional regulation or licensing board.
The license of a roofing contractor can be a big factor in how well they perform the work on your home. In some cases, it may be required in order to do certain types of work, like handling asbestos.
It's important to look for a roofer with a strong track record in the area and a large portfolio of satisfied clients. You can also ask for referrals from friends and neighbors who have used them in the past.
Your roof is one of the largest investments in your home, so it's worth it to pay a little extra for a high-quality contractor who can install a long-lasting roof. You'll also have peace of mind knowing that your contractor is up to date on all the latest safety and technology procedures and has the right tools, supplies, and equipment for the job.
You should also look for a contractor who is certified to install specific roofing manufacturers' materials and systems. These certifications prove that the contractor has completed special training and has extensive experience installing these products.
5. References
One of the most important steps in choosing the right roofing contractor for your home is to research their credentials. This includes checking their website to see if they have any testimonials, and getting referrals from friends, family or neighbors with similar projects.
Another step in the process is to get quotes from at least three different companies. This may seem like a lot, but it will give you a good idea of the average pricing for the service.
In the roofing business, it's best to go with a local contractor who is familiar with your area. This will ensure that your project is completed in a timely fashion and you don't have to deal with unexpected delays.
There are several types of roofs to choose from, including metal, fiberglass, shingles and composite materials. Each has its advantages and disadvantages, so it's important to be aware of them before you sign on the dotted line.
In the end, you want to choose a reputable company that is sure to provide you with a quality product and excellent customer service. Following these tips will ensure that you'll be satisfied with the results of your new roof for many years to come.
6. Pricing
Choosing the right roofing contractor is a critical step for homeowners who want to get the best quality work at an affordable price. A good roofing company will use high-quality materials, which will last longer and save you money in the long run.
Regardless of what your budget is, you should always seek out multiple estimates before making your final choice. This will allow you to compare pricing and decide which contractor is the best match for your home.
You should also make sure the roofer is licensed to complete work in your state and that they are certified by the roofing manufacturer for their materials. This will ensure they have extensive training and experience installing their products.
A good roofing contractor will also offer a warranty on their workmanship. This will help you protect your investment should they do something wrong, which can be costly to repair.
It is also important to choose a local roofing contractor that takes pride in their community. They are more likely to fit you into their schedule and may be able to provide references for past projects.
You may also like this